Tracking An Order
Ninja Van makes order tracking very simple and convenient. To track your order, follow the step by step instruction below.
Instructions
1) Go to our website (ninjavan.co) or by clicking here. Make sure you are on the correct country website.
2) Click "Track Your Order"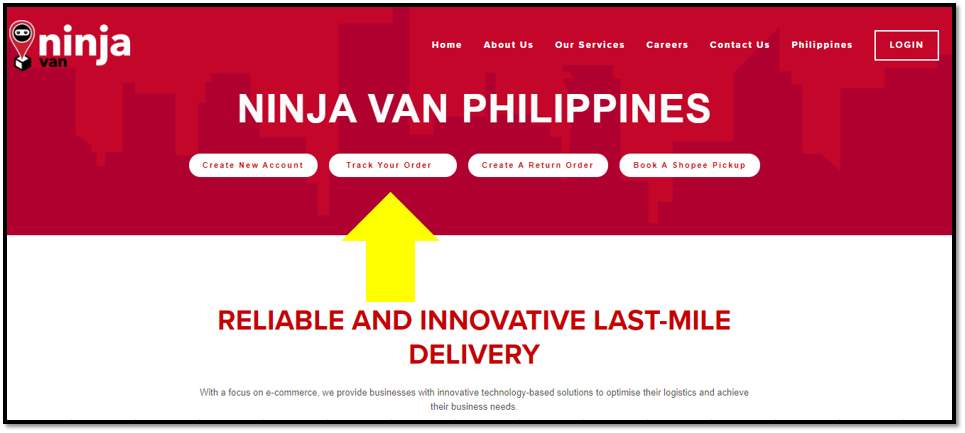 3) Enter the Tracking ID and click Next
4) If your Tracking ID is valid, the current status of your order should show up!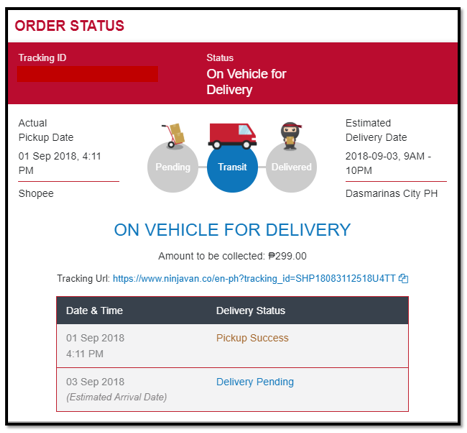 Note:
- Completed orders can be tracked only up to 30 days upon delivery.
- Definitions of order statuses can be located on the "What are the different kinds of order status?" article.
Feel free to reach out to us via email at www.ninjavan.co/en-ph/contact-us/ or call us at (02) 231 2177 if you need further assistance.